3/15/22 Webinar | Alzheimer's Comes Out of Everywhere
$9.95
LIVE PRESENTATION:
Tuesday, March 15
10:00am PT (1:00pm ET)
**If you can't watch live, all registrants will receive a recording within 24 hours of the live broadcast.**
Alzheimer's does not "come out of nowhere" – it comes out of everywhere! It is the fastest growing cause of death and will not see a cure. Even though never getting a disease is always better than defeating it, avoiding illness does not give us an enemy to attack, and is not as dramatic and moving. It is why we have war movies not "peace movies." Where there is avoidance of conflict there is no drama, and humans are irresistibly drawn to drama. We wait until we get a disease and then fight it with everything we've got. A more sensible path would be to prevent it with everything we've got.
During the webinar with Jonathan Ross, we'll explore the 18 lifestyle factors related to Alzheimer's and zero in on how to positively influence the ones most modifiable by fitness leaders like you.
Description

ABOUT THE PRESENTER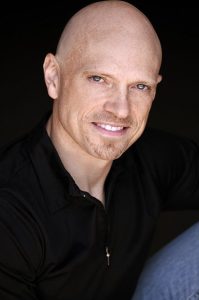 His "800 Pounds of Parents" directly inspired Jonathan's prolific fitness career.  He is a multiple Personal Trainer of the Year Award-Winner (ACE, IDEA, and PFP Magazine), creator of Funtensity, brain fitness visionary, blogger and master trainer for the American Council on Exercise (ACE).
As a speaker he captivates while inspiring change with an approachable, accessible personality and common sense insights to commonly confusing fitness topics. His book, Abs Revealed, delivers a modern, intelligent approach to abdominal training. He creates serious fitness without taking it too seriously to ensure it is an effective, enjoyable, engaging experience. His methods create unfakeable smiles, unshakeable brains, and unforgettable fitness.  A former astronomer, Jonathan used to study stellar bodies – now he builds them!